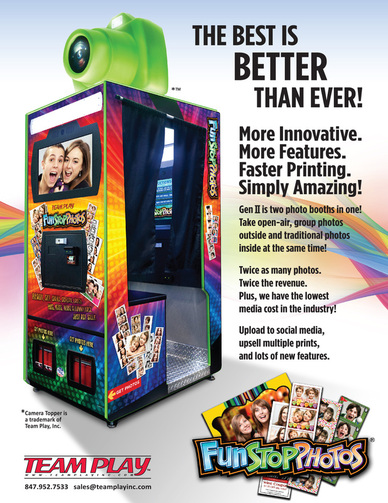 "Fun Stop Photos offers the best coin-operated photo booth and provides the best value of any of the photo booths for sale.  Fun Stop Photos are, literally, two photo booths for the price of one.  They are the highest-earning and the best photo booths for sale today.
In addition, the media for Fun Stop Photos is priced as much as 80% lower than our competitors' media, saving you some $3,000 to $6,000 per year in photo booth media costs!  Buy your media on our web site, and the shipping is free.
It's no wonder these photo booths are selling as fast as we can manufacture them."
– Frank Pellegrini, President, Team Play, Inc.