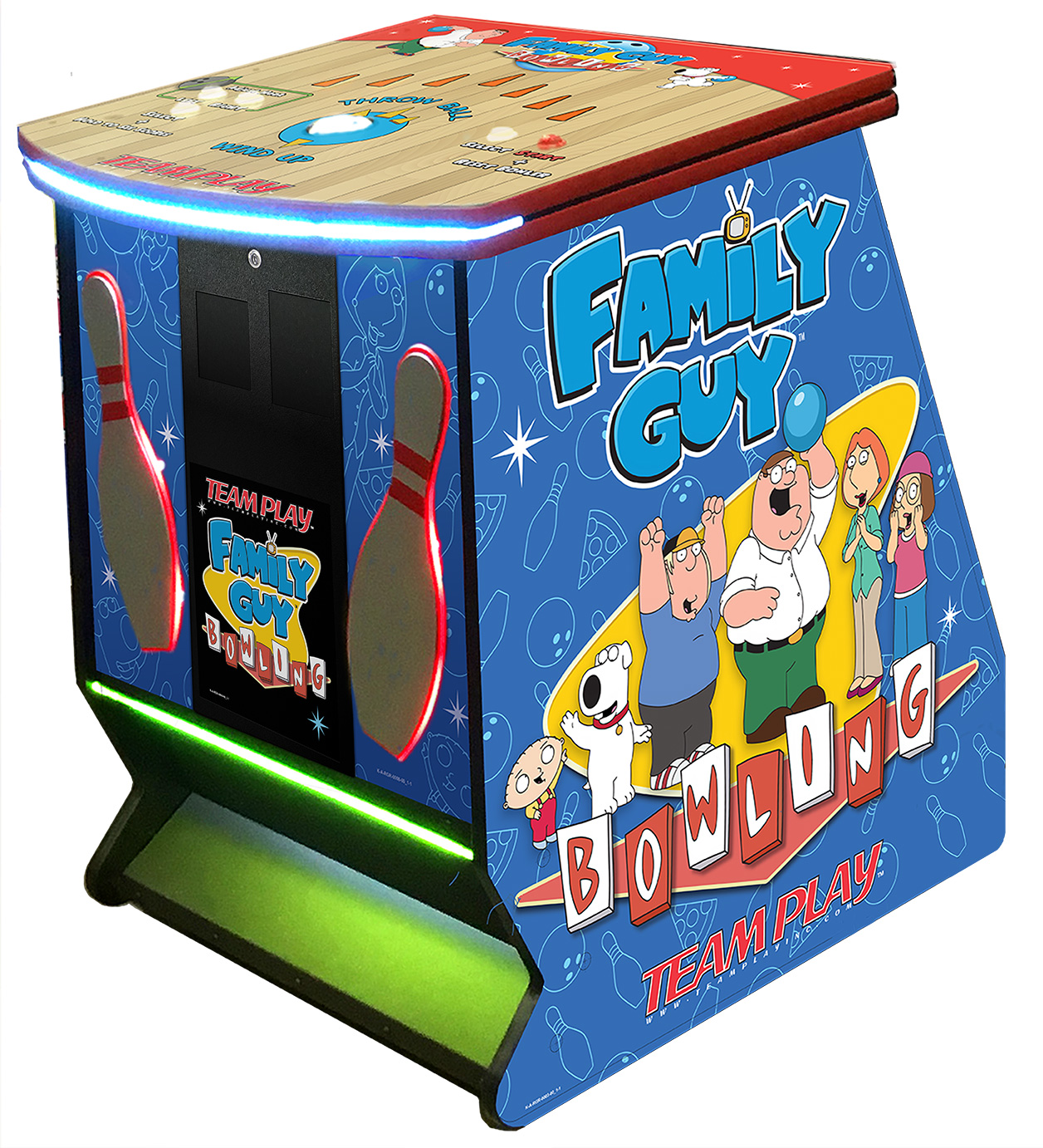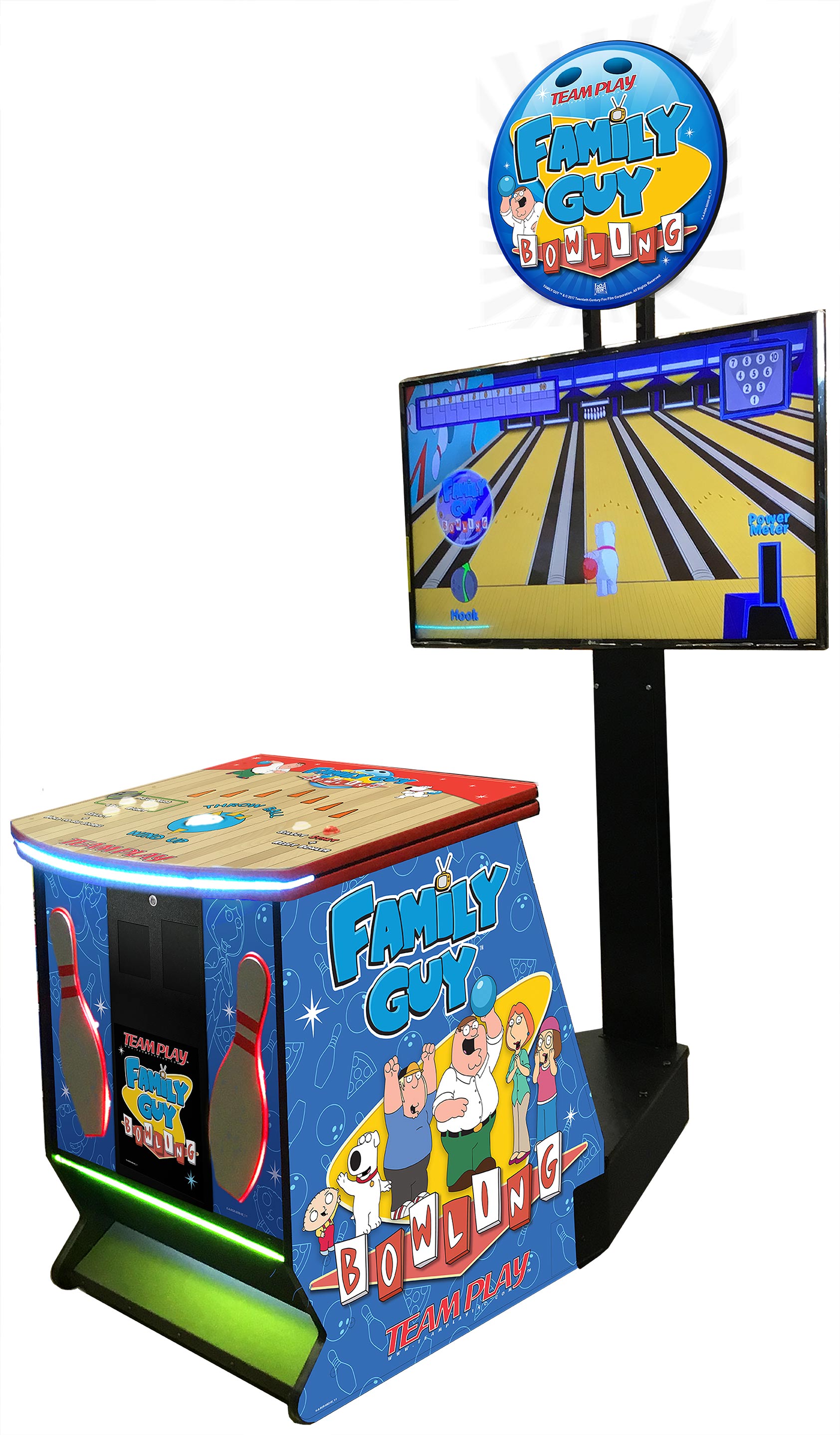 Everyone's favorite TV family goes bowling
in the latest hit arcade game from Team Play Inc.
Family Guy Bowling has the most options we have ever offered to make it versatile for any type of location.
Choose your bowler from 8 playable Family Guy characters.
Red Pin Bowling Award options
Standard Marquees available for Home units.
Suitable for all general audiences, with adult mode option for the grown up locations.
Video clips from the show play before and after games.
Local Tournament Features for 4-8 players.
100% Skill with real bowling physics.