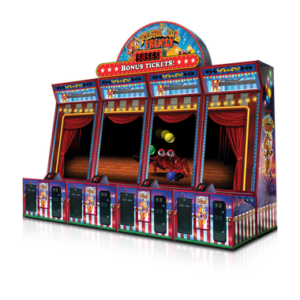 We are happy to announce that Team Play's hit videmption game Fishbowl Frenzy has been approved for operation in the State of New Jersey!
The New Jersey Control Commission examines amusement games to determine whether they satisfy statutory requirements.  Among other factors considered, the game play must be for entertainment purposes and based on the player's active participation and skill.
In addition to the written notice, Team Play received a phone call from a New Jersey Commissioner who was very complimentary and extremely impressed with the Fishbowl Frenzy game.
It is a special treat to receive such high praise from someone who examines virtually every redemption game on the market!
Team Play will ship Fishbowl Frenzy games into the State of New Jersey preloaded with software version 1.08 NJ.  The New Jersey addendum to the operator's manual will be provided with the game and is available for download from Team Play's web site  www.teamplayinc.com at the Fishbowl Frenzy Tech Support page.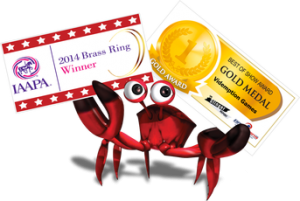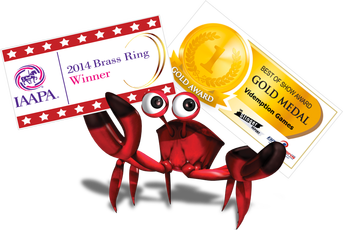 Operators report that Fishbowl Frenzy continues to rank in their Top 5 earning games and often occupies the #1 earning position within arcades and family entertainment centers.  Winner of the 2014 IAAPA Brass Ring Award for Best New Coin-Op Product and the 2015 "Gold Medal" Best of Show Award, Fishbowl Frenzy is considered by many to be the best redemption game ever created!
This month, Team Play will start shipping its Progressive Conversion Kit, which allows two, three or four Fishbowl Frenzy games to be linked together by purchasing a Progressive marquee and replacement hard drive. Ultimately, operators will be able to link an unlimited number of Fishbowl Frenzy games.
It's a good time to get your order onto the list to add a Progressive Bonus Jackpot to your locations, including your New Jersey arcades!  Go to www.teamplayinc.com to find a Team Play distributor near you.
---
For information about Fishbowl Frenzy and Team Play's Fun Stop Photos photo booths, visit our web site at www.teamplayinc.com, send us an email, or call 874-952-7533.